This is a big week for fans small skinks, scaly Saurus, scary Stegadons, and more sibilant similes than I may state!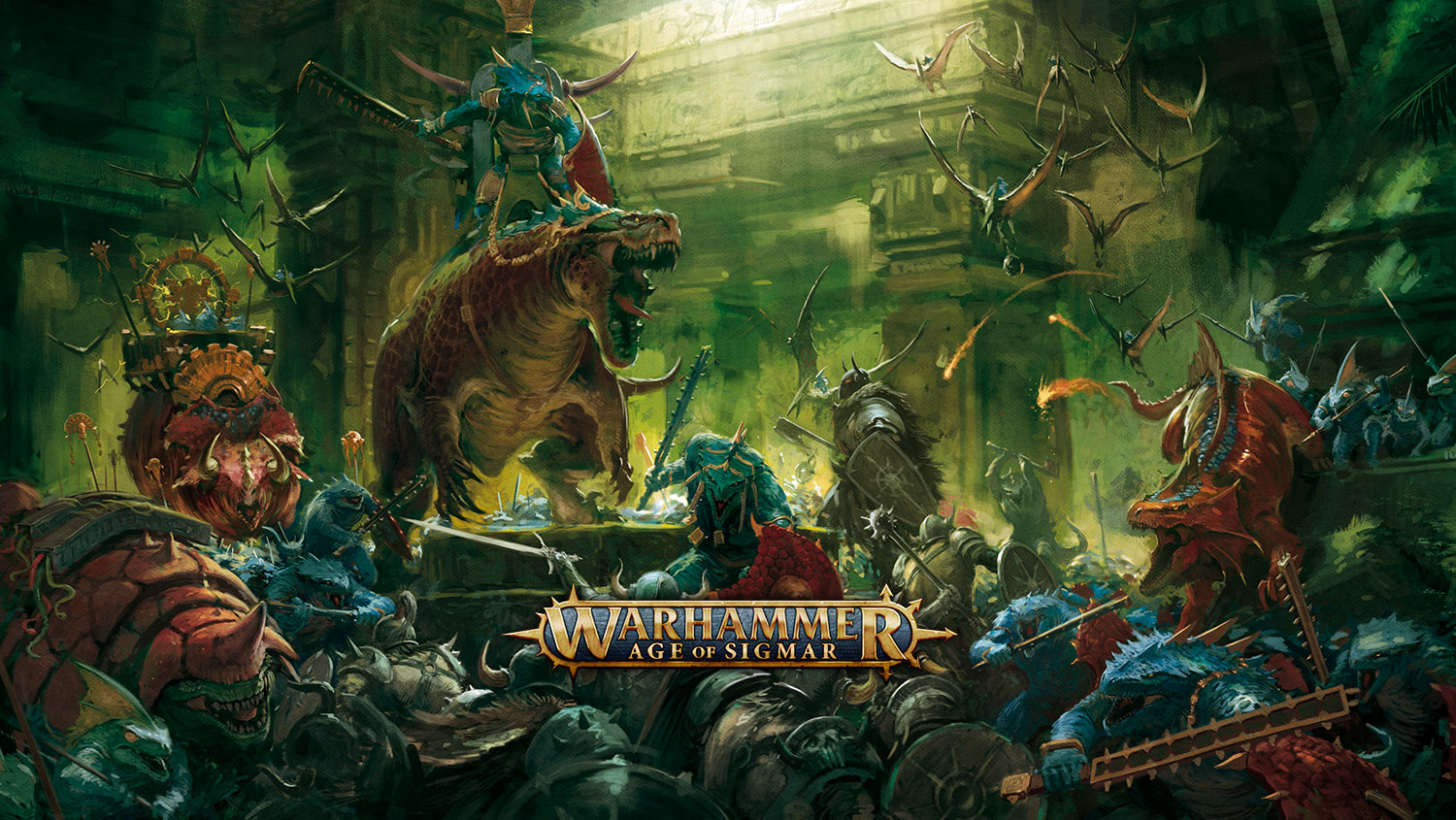 Select from
Battletome: Seraphon $40.00, all new and updated
Warscroll Cards: Seraphon $35.00, with references and tokens for all the tome units
Start Collecting! Skinks $100.00, including a Star Priest, 3 Terradons, Bastiladon, and a dozen previously mentioned Skinks!
and the Realmstone Engine, $60.00, used to terraform the battlefield at your whim.
If you're not into dinosaurs, there are a new pair of Start Collecting sets being released.
Daughters of Khaine $95.00, containing the a bounty of bloody beauty or
Gloomspite Gitz $95.00, with fungus run amuck (Cave Squigs) and whatever phylum Rockgut Troggoths hail from.
Preorders are live on Fantasy Games at
https://www.fantasygames-southbend.com/preorders/games-workshop-releases-for-february-29-2020/
Other Seraphon units lurk in the vine covered depths of the store at
https://www.fantasygames-southbend.com/games-workshop/gw-warhammer-age-of-sigmar/grand-alliance-order/seraphon/